What are the best online payment gateways?
Best online payment gateways
Today everything is converting in digitalization, Shopping, Working, Business, Trading, etc. it has also changed the way of payments too. Yes, in today's life payment or money transfer and all banking work has gone online. Early there was only net banking option for online payments and that also available in selected banks, But now the time has changed.
Many companies had come up with the concept of Online Payment Gateway with the option other than net banking. They have created a simple and easy way to do transactions online with a just simple process.
What is a Payment Gateway?
A payment gateway is an online service that authorizes and processes payments for online businesses. It is the glue between the customer and the merchant.
When you dig a little deeper, you'll discover that there are two parts to completing an online transaction.
You need a payment gateway and a merchant account.
"To take credit or debit card payments via your website, you effectively need both a payment gateway (to accept the payment details and connect to the payment networks) and a merchant account (to receive the funds)." [Source]
Examples of payment gateways: PayPal, Stripe, WorldPay.
Examples of merchant account providers: First Data Merchant Services, WorldPay, UTP.
Some service providers like PayPal and Stripe, combine the two services. These are cheaper and quicker to set up for small businesses.
On the other hand, larger businesses may find it less expensive to have separate service providers.
Who are the leading Payment Gateway service providers?
In this review, we'll focus on the leading service providers who offer an all-in-one payment gateway solution: PayPal, Stripe, Authorize.net, 2Checkout, and Amazon Payments.
1. PayPal Payments Standard
PayPal is a popular household name.
To many, it is synonymous with the popular online auction site eBay. But in 2015 it became an independent company, valued at $46.6 billion.
PayPal is a great payment gateway to use because it is instantly recognizable and your customers immediately feel safe. PayPal probably gives more protection to customers than it does to vendors.
From a merchant perspective, you know where you stand. There are no start-up or on-going monthly fees. And the current rates are 2.9% + $0.30 per transaction.
> You only pay when you get paid.
It's easy to set up the PayPal Payments Standard. Simply add the PayPal button to your site. PayPal takes care of the rest including authorization and security.
The only potential downside is that customers are taken away from your site to the PayPal site to complete their checkout process. If that's an issue, then you should consider PayPal Payments Pro.
Features:
Easy to get started
No set-up or termination fees
Detailed transactions dashboard
Accept credit cards and PayPal on your website
Accept 26 currencies from over 200+ countries and markets
---
2. PayPal Payments Pro
Sticking with PayPal, let's move up a gear.
PayPal Payments Pro has the added advantage of keeping the buyer on your website. You can tailor the look and feel of the whole checkout experience to fit your branding and design.
The downside is that you have to pay a monthly fee of $30 on top of the transaction fees. (The current rates are the same as above: 2.9% + $0.30 per transaction.)
With PayPal Payments Pro you also get:
Virtual Terminal – your customers can pay via the telephone too
PayPal Credit (the US only) – your customers can 'buy now' and 'pay later' with special financing, but you get paid immediately
Note: PayPal Pro is only available to merchants in the US, UK, and Canada.
Features:
Accept credit cards, PayPal Credit, and PayPal
Keep your buyer on your site through checkout
Fully customizable with easy cart integration and APIs
Phone-based credit card payments and online invoicing
Accept 26 currencies from over 200+ countries and markets
Stripe
While Stripe has not been around as long as PayPal, it is certainly one of the most popular online payment gateways.
And one of the main reasons for that is because it keeps the buyer on your site for free.
Yes, that's right. No monthly fee like PayPal Pro. Just your transactions fees which are currently the same as PayPal (2.9% + $0.30).
However, it's not quite as simple as PayPal to setup. Stripe requires more web development skills to implement, so unless you're tech-savvy, then you may have to hire a developer.
The main idea behind Stripe is that they will handle everything. They collect the payments from your customers and send them directly to your bank. Initial payment transfers may take up to seven days, but after that, you can set them up on a two-day rolling basis or weekly or monthly if you prefer.
Note: Stripe is only available to merchants in the US, Canada, Australia, UK, and many European countries.
Features:
Transactions handled on-site
No setup costs or monthly fees
Customers can pay using any major credit card
Money received is transferred to your bank on a two-day rolling basis
Accept payments from around the world
Authorize.net
Unlike PayPal and Stripe, Authorize.net does charge an initial setup fee ($49) and an on-going monthly fee ($25), in addition to transaction fees (2.9% + $0.30).
So, what makes it an attractive alternative?
Well, you do get the on-site checkout process so your customers won't be routed to another site to complete their purchase. And Authorize.net accepts all major credit cards plus other digital payment solutions like Apple Pay and PayPal.
Also included in your fees are an Advanced Fraud Detection Suite, an award-winning online support team, and Sync for QuickBooks to automatically update your accounts.
Note: Authorize.net is only available to merchants in the United States, Canada, United Kingdom, Europe or Australia.
Features:
Transactions handled on-site
Excellent security and support
Accept payments from around the world
Customers can pay using any major credit card, PayPal, Apple Pay
Money received is transferred to your bank on a two-day rolling basis
Amazon Payments
Amazon, like PayPal, is one of the most trusted names on the web. And with Amazon Payments, you get all the benefits of Amazon while your customers remain on your site.
There are no monthly fees, just the same transaction pricing that the other service providers have (2.9% + $0.30).
Amazon Payments focuses on giving customers the same checkout experience available on Amazon.com. At the checkout customers simply 'Login and Pay with Amazon', choose their delivery address, and payment method.
From a merchant perspective, you have the added credibility of the Amazon logo plus Amazon's proven fraud protection working in the background.
Amazon Payments provides a library of standardized payment buttons (and the HTML code snippets to go with them) that you can add to your website.
Note: Amazon Payments is only available to merchants in the United States, United Kingdom, Germany, Netherlands, Luxembourg, Sweden, Portugal, Hungary or Denmark.
Features:
No setup, termination, or monthly fees
Consistent brand experience with inline checkout
Protect your business with Amazon's proven fraud protection
Accept payments using any method supported by Amazon
Merchant website integration with standard Amazon buttons
2Checkout
The final payment gateway provider in this review is 2Checkout.
There are a few similarities with PayPal Standard Payments:
>> Global reach – currently 2Checkout is available to merchants in over 211 countries. It offers 87 currencies and supports 15 languages for great customer experience.
>> Fees – Guess what the transactions fees are? Yes, you've got it: 2.9% + $0.30…
2Checkout now offers a choice of checkouts:
Standard – this is the off-site processing option
Inline – this is the on-site option
Aside from these features, 2Checkout is a very robust platform that uses over 300 fraud protection rules.
Features:
No setup, termination, or monthly fees
Advanced fraud protection
Accepts 87 currencies and 15 languages in over 211 countries
Accept major payment methods including credit cards, debit cards, and PayPal
Easy website integration and great support
Square
Take payments online and in-person with Square
Get the Square extension for WooCommerce at no cost and instantly start accepting payments. With Square + WooCommerce, you can easily synchronize sales, inventory, and customer data, manage all your channels through one centralized platform and use one payment solution across all of them.
It's easy to get started with Square in minutes. There are no long-term commitments, hidden fees, or surprises. With Square, you only pay when you make a sale.
Square helps all types of businesses start, run, and grow with intuitive, powerful tools.
Accept payments anywhere, any time: Take payments online, in person or on the go with Square and never miss a sale. Square accepts all major debit and credit cards. (Available in the U.S, Canada, Australia, UK, and Japan.)
Clear pricing: Pay 2.75% (2.65% for CA, 1.9% for AU, 1.75% for UK, and 3.25% for JP) per in-person transaction and 2.9% + $.30 (2.9% + $.30 for CA, 2.2% for AU, 2.5% for UK, and 3.6% for JP) for online transactions. Custom rates available for some businesses with annual revenues over $250K and an average ticket size over $15. Get in touch.
Fast deposits: See your funds deposited within one to two business days.
PCI-Compliance: Square provides end-to-end encryption and PCI-DSS compliant payment processing with no PCI or security fees.
PayFast Payment Gateway
PayFast is a payments processing service for South Africans and South African websites. We enable easy, secure and instant transfer of money between online buyers and sellers.
No setup fees or monthly subscriptions
Only a per-transaction fee is charged. Register in a matter of minutes and be ready to accept payments through PayFast if you're an individual, a registered business or a charity.
Accept credit card payments: Visa & MasterCard
The most widely used online payment solution. We process local and international credit cards, with a variety of fraud protection mechanisms in place to protect you against chargebacks.
FirstData
Easily Accept Credit Cards with First Data
Let your customers easily and seamlessly check out on your site with First Data. Capture more sales and reduce cart abandonment by taking advantage of First Data TransArmor credit card tokenization, allowing customers to securely and safely save their cards for future checkout. Benefit from tons of great features like enhanced checkout forms, Subscriptions support, capturing charges, and more!
You can now opt to show detailed decline messages to your customers, no more "an error occurred" error messages!
This First Data plugin supports three gateway modes available from First Data:
Payeezy Gateway: Payeezy Gateway (formerly GGe4, will soon be known as Clover Gateway), lets you accept credit card payments via First Data directly on your site, and supports TransArmor tokenization.
Payeezy (API): Payeezy Gateway merchants can upgrade to Payeezy (ask your First Data rep!) to take advantage of the Payeezy.js library while maintaining the features they love. Payeezy supports all features of Payeezy Gateway, but it also tokenizes card information client-side before sending it away from your site for increased security and reduced PCI compliance burden.
Global Gateway (Formerly Linkpoint): This legacy First Data solution is also supported to process credit card transactions for merchants who can't yet upgrade their First Data accounts.
Exceptional Features
Accept all Major Credit Cards – Visa®, MasterCard®, American Express®, Discover®, Diner's Club, JCB
Uses an enhanced payment form with retina icons that automatically detects and formats card type
Adds a mobile-friendly checkout with numerical inputs for card type and security code NEW
Customers can securely save their payment method to their account for easier checkout*
Process automatic refunds from within WooCommerce*
Capture charges for pre-authorized transactions directly from within WooCommerce NEW*
Force charges for orders with only virtual items instead of authorizing them NEW
Void pre-authorized transactions to cancel orders from within WooCommerce*
Full Support for WooCommerce Subscriptions*
Full Support for WooCommerce Pre-Orders*
Show detailed decline messages at checkout to help customers complete transactions NEW*
Supports TeleCheck for eCheck processing NEW*
Legacy Global Gateway support
Supports Payeezy API / Payeezy.js for improved security and PCI compliance
Support for Soft Descriptors (multiple sites on one merchant account)*
*Not supported by Global Gateway
Sage Pay
Simple pricing plans. For every business.
You deserve the best payment provider that works for your business. That's why our pricing plans are simpler than ever.
| | | | |
| --- | --- | --- | --- |
| Flex 1 | Up- to- 20 transactions per month | £9.95 per month + VAT | Mandatory Merchant Services required. Will be set-up by Sage Pay |
| Flex 2 | Up- to- 100 transactions a month | £14.95 per month + VAT | Mandatory Merchant Services required. Will be set-up by Sage Pay |
Why choose Sage Pay?
Security at its core.
Our payment gateway is the most secure & reliable in the industry, with 99.9% uptime and industry-leading fraud tools at no extra cost. Because peace of mind shouldn't be a premium.
Customers at its heart.
Sage Pay is known and trusted by businesses and consumers alike. We pride ourselves on delivering the best customer service and that's why we're the only payment provider with a 5* Trustpilot score.
Growth on its mind.
Receive funds into your business bank account within 2 working days instead of the usual 7+ days with some of our competitors – giving you cashflow and more opportunity to grow.
Your business, your way. 
Sage Pay is an independent gateway. This means you can use your existing merchant account or an alternative to best suit your needs. The choice is yours.
*Mandatory Merchant Services will be set-up for customers by Sage Pay.
Worldpay
Take payments via Worldpay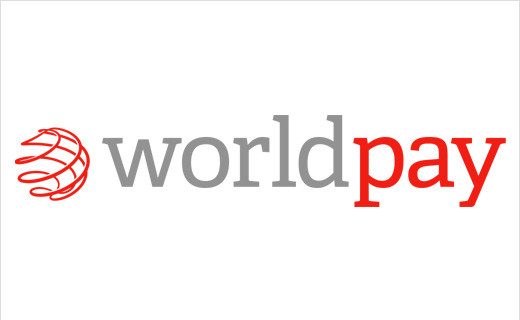 The Worldpay gateway plugin lets you accept credit card payments via a secure, hosted payment page. Because Worldpay handles the payment process for you, no SSL certificate is required on your site.
Worldpay's affordable online payment gateway enables your business to accept all major payment methods and credit and debit cards, including Diners, MasterCard, Visa, Amex, Maestro, and JCB.
On your store, when an order is placed by a customer, the customer is taken to Worldpay to make a secure payment. After the customer completes their payment the order is confirmed and the user is taken to the thank you page on your site. This all takes place in one tab, for a seamless user journey.
Intuit Payments Gateway
Easily and Securely Accept Credit Cards via Intuit
The Intuit Payment Gateway extension provides an advanced payment integration for WooCommerce while providing the security and reliability that comes with using Intuit for payment processing. This extension supports merchants using an Intuit Payments account for eCommerce processing.
Intuit Payments provides increased security in payment processing, as customer credit card information is tokenized before being sent through your server, meeting the lower level PCI SAQ A-EP compliance level. The customer doesn't see a difference in the checkout process, but payment data is more secure behind the scenes.
---
Klarna Checkout
INFORMATION & REQUIREMENTS
Klarna Checkout works for merchants selling in Sweden, Finland, Norway, Germany, Austria, the Netherlands, UK and United States.
An SSL Certificate is required.
This plugin integrates with Klarnas latest platform. You need an agreement with Klarna specific to the new platform to use this plugin.
Klarna is one of Europe's largest banks and payment providers — currently connecting 60 million consumers to 100,000 merchants across 14 countries.
Klarna delivers
– Klarna is globally compliant.
– Klarna absorbs all credit and fraud risk.
– Klarna is widely supported across Europe.
You benefit
– You will see an increase in conversions and order value. – You will reach a new audience.
– You will always get paid.

Klarna Checkout lets you provide your customers with truly smooth purchase experiences.
Our checkout is a seamless and mobile-optimized solution that comes with all our payment methods through a single integration. Klarna will improve your checkout experience by providing direct payments, pay after delivery options and installment plans, that let consumers pay whenever and however they prefer. It identifies the customer and enables one-click repeat purchases across Klarna's merchant network, resulting in increased average order value and conversion rates. You'll have one agreement, one point of contact, one settlement file, one payout.
Mobile-optimized online checkout.
Management of all transactions including card and APMs.
One-click repeat purchases.
---
Elavon Converge Payment Gateway
INFORMATION & REQUIREMENTS
Elavon Converge was formerly known as Elavon VM (Virtual Merchant)
Elavon Converge is only available in the US and Canada
An SSL certificate is required to ensure your customer credit card details are safe
Accept credit card payments with Elavon, the fourth largest merchant acquirer in North America. Elavon Converge for WooCommerce is a gateway plugin that allows you to take credit card and eCheck payments directly on your WooCommerce store. Customers never leave your site during the checkout process, which results in a seamless checkout process. Includes full support for WooCommerce Subscriptions and WooCommerce Pre-Orders!
Rewritten for version 2.0 to add lots of great payment processing tools!
An SSL certificate is required for PCI compliance due to the direct checkout to ensure that your customers' payment information is secure. The direct checkout allows you to keep the customer on your site for the entire process, allowing you greater control over the checkout experience so that you can test and implement the most effective experience for your store.
This Elavon Converge payment gateway connector lets you take advantage of several features offered by Elavon, such as refunds, card tokenization, and eCheck processing.
---
Moneris Gateway
INFORMATION & REQUIREMENTS
Moneris is only available for merchants in Canada.
An SSL certificate is required to ensure your customer credit card details are safe.
Accept online payments using Moneris
Why accept payments with just anyone when you can process them with one of Canada's leading payment processors? Moneris processes more than 3 billion credit and debit card transactions a year, for over 350,000 merchant locations across North America. This extension brings quality service and processing for Canada to your WooCommerce store.
The Moneris extension allows you to keep the customer on your site for the checkout process, allowing you greater control over the checkout experience so that you can test and implement the most effective experience for your store. An SSL certificate is required for PCI compliance due to the direct checkout to ensure that your customers' credit card information is secure.
---
Global Payments HPP
INFORMATION & REQUIREMENTS
A Global Payments merchant account
PHP 5.6+
SSL Certificate recommended
Global Payments HPP supports Strong Customer Authentication (SCA), required for transactions within the European Economic Area (EEA).
Global Payments eCommerce process over 11 billion transactions every year and 2.5 million businesses use their secure, seamless and reliable solutions for their online, over the phone and in-person card processing.
As one of the world's largest payment processing companies, Global Payments process all major cards, as well as offering an unmatched range of solutions and services to help grow your business and could increase your revenue.
This Global Payments HPP extension (formerly called "Realex HPP") will enable your WooCommerce store to take payments through the Global Payments Hosted Payment Page (HPP). The HPP is a PCI DSS v3.2-compliant redirect solution. It allows you to easily process payments while reducing the significant PCI compliance burden associated with collecting card data. Merchants using the HPP can attest to their PCI Compliance by completing the short PCI DSS Self-Assessment Questionnaire (SAQ) A.
WooCommerce Mollie
INFORMATION & REQUIREMENTS
Mollie account is required
Store currency must be in Euro
the iDEAL method is available for use with banks in the Netherlands
Mister Cash is available for use with Belgian bank accounts
Accept Multiple Payment Methods with WooCommerce Mollie
Process secure iDEAL, credit card, Mister Cash, bank transfers, PayPal, Belfius Direct Net, Paysafecard, and SOFORT payments using WooCommerce Mollie. The new Mollie has been rewritten to take advantage of all payment processing services offered by Mollie, and still includes the ever-popular iDEAL payment method for use with banks in the Netherlands.
Because Mollie handles the payment processing for you, no SSL certificate is required on your site, and you don't have to worry about PCI compliance. Customers select their favorite payment method at checkout and are redirected to Mollie or their bank's site to finish the payment process. You benefit from easy, secure payment processing, and improve customer satisfaction by offering multiple payment methods.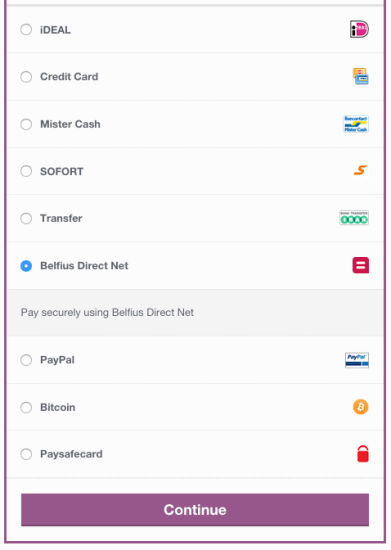 Why Choose WooCommerce Mollie?
Improve sales by offering customers their preferred payment method
iDEAL Works with ten large banks in NL
Process credit cards via Mollie
Use Mister Cash, the popular Belgian payment method
Let customers checkout using PayPal
Receive bank transfers within the SEPA zone via Mollie NEW
Accept Paysafecard prepaid cards for online payments (popular for parents to purchase for children)
Accept payments via SOFORT for 11 countries
Accept payments via Belfius Direct Net NEW
Benefit from Mollie's great fraud detection services
No security burden on your site for payment processing
Sofort Payment Gateway
INFORMATION & REQUIREMENTS
Only supports the following currencies: EUR, GBP, CHF, PLN
Online bank transfer via SOFORT Überweisung
Sofort.com is one of the most famous online banking payment providers in Europe. Customers can transfer cash using their online banking account via sofortueberweisung.de or sofort.com, a well-known payment provider in Europe.
SOFORT is available for these countries:
Austria
Belgium
Czech Republic
France
Germany
Hungary
Italy
Netherlands
Poland
Slovakia
Spain
Switzerland
United Kingdom
---